Reduce your fuel emissions by up to 90%.
HVO, or hydrotreated vegetable oil is a direct substitute for both red and white diesel.
Made from 100% renewable raw materials like vegetable oils, animal fats and oils which are often waste products from the food industry.
HVO is completely sustainable and reduces net CO2 greenhouse gases by up to 90%. Which can have a huge impact on reducing your site's carbon emissions while your equipment is in operatio
In Europe, the production of HVO is covered under the EN15940 Standard, and with other standards in place around the world it is easily substituted for diesel fuel without having any impact on the efficiency of your equipment.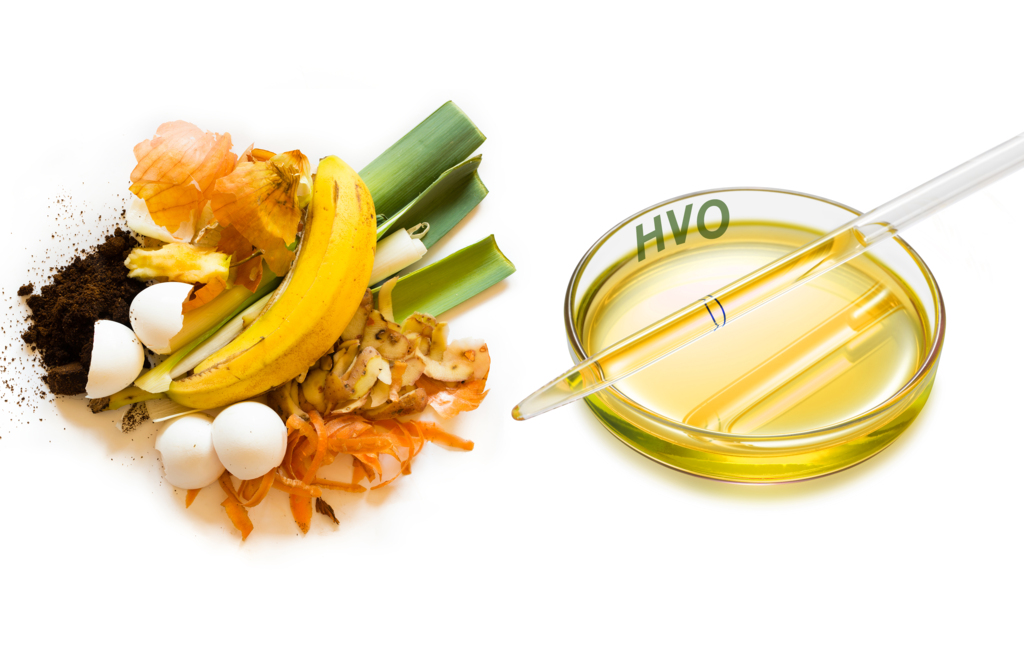 A proven option to diesel.
HVO has been used as a blended product for over 15 years and as a 100% substitute for diesel for over a decade. Proving itself to be a safe, sustainable and high performing fuel option to diesel. All major engine manufacturers including Volvo, Cummins and Agco endorse the use of HVO and it has been recognised to improve engine performance and longevity.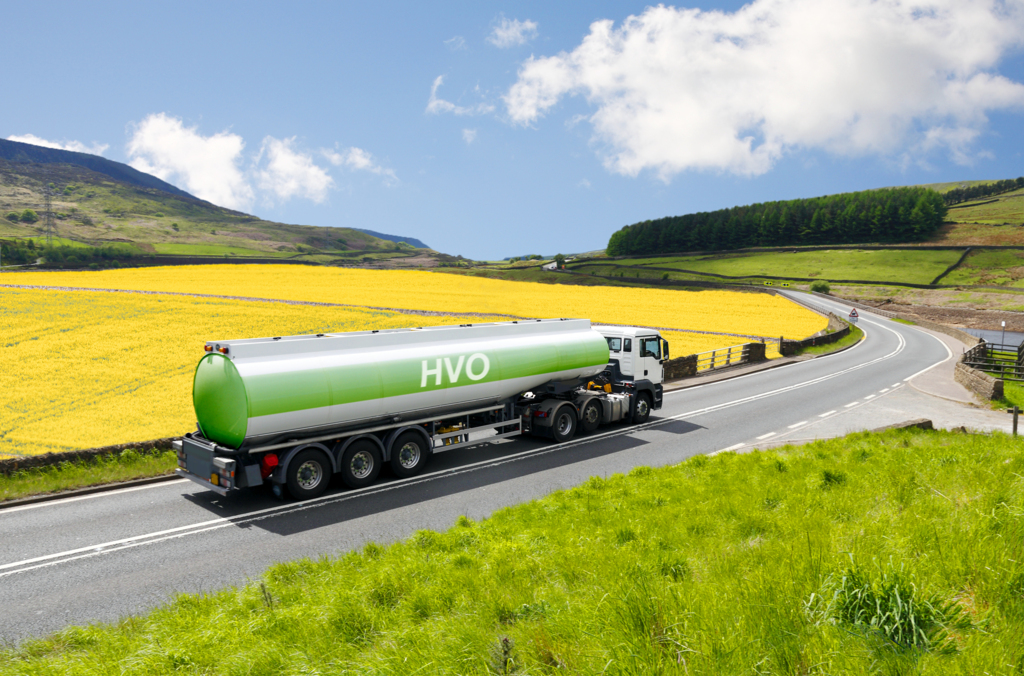 Can I use HVO with any Kalmar machine?
HVO can be used immediately with Kalmar Straddle Carriers fitted with Volvo or Agco engines. Kalmar Reachstackers, Forklifts, Terminal Tractors and Empty Container Handlers fitted with Volvo and Cummins Stage 3, 4 & 5 engines are all now certified to use HVO instead of traditional diesel fuel.
If you own a certified machine, contact your local support team to check if your equipment needs a minor upgrade before starting to use HVO.
To see a full list of certified Kalmar equipment that can use HVO click here.
Very important information
Check with your local Kalmar team to make sure your Kalmar equipment can use HVO or if it needs a minor upgrade before you start using HV0. HV0 is manufactured to the EN15940 Standard in Europe, if HVO is available in your market please check that it complies with your local manufacturing standards. HVO cannot be substituted with other Biofuels that are not regulated or have been approved by the engine manufacturer. Use of Biofuels that have not been certified or approved for usage by the OEM should not be used.
Emission saving calculator
Emissions using
0

% HVO100

0 Tons

CO2/Year
Emissions using 100% diesel
0 Tons
CO2/Year